Purchase an Astrology Reading 2017-2018, Email Readings
Purchase an Astrology Reading 2018 🔮 Email Readings, Astrology Readings, Astrology Reading 2018, Astrology Email Reading, Email Readings, Online In Depth Readings, Best Career, Compatibility. Purchase an Astrology Reading below. Email Readings 2018-2019.
To Purchase an Astrology Reading, I will need your Full Name, Date of Birth with the month written in full like this: March 26, 1985, the  City and Country of your Birth  and your Time of Birth  if you know it. Please include AM or PM. 
If you don't know your Time of Birth, that's OK, you can still purchase an Astrology Reading. If you can pass on any clues you may have such as a family member like your mother told you that you were born in the morning, afternoon, evening or the middle of the night that would be great. However if you don't know, don't guess.
Birth times can usually be found on a Birth Certificate which can be obtained from the City Archives or Hospital you were born. If you are ordering a Compatibility Reading I require 2 people's Birth data. 
​To Purchase an Astrology Reading
1 Fill out the Form below and Submit. 
2 Pay with a Credit Card. Scroll down to Follow the Link below to Set up PayPal easily. 
Fill out the form below if you are purchasing a Birth Reading, Future Forecast, Love Reading, Career Reading, Relocation Reading, Auspicious Date or a Custom Reading.
If you are Purchasing a Compatibility Reading 💖
Go to Purchase a Compatibility Reading below
Purchase a Compatibility Reading
My Prices
My Prices are in US Dollars as the majority of my clients are American, International and Online. I feel my prices reflect the time I put in to each reading as well as the quality of information I provide you. Each Astrology Reading includes 2-3 hours of prep time that I use to cast your chart as well as meditate and focus on you.  This way is better for you because I can spend more time on you than I would in person during a cold reading. 
All my Readings are premium Psychic Readings using a combination of Astrology, Tarot and Numerology. Sometimes I also use Crystals, a Pendulum or a Crystal Ball. I also offer years of experience and knowledge. Because of the quality of service I provide, I believe my prices are more than fair when converted to other currencies including Canadian Dollars or British Pounds. 
Due to the popularity of my services, I am only available for Email Readings at this time.
2 Pay securely with a Credit Card. Scroll down to Follow the Link below to Set up PayPal easily. 
How to Set up a PayPal Account
It is easy and fast to set up an account with PayPal if you haven't already. Follow these simple step by step instructions to set up an account with PayPal. Secure and safe for every online purchase.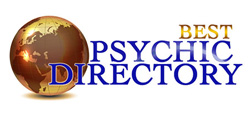 You must be 18 years or older to purchase a reading on this website. All advice and guidance provided here is for entertainment purposes only. Readings are not a substitute for a licensed professional doctor, healthcare worker, psychologist, lawyer or financial advisor. 
© Copyright 2017 Astro Mojo Psychic Lisa Paron, All Rights Reserved. For entertainment purposes only. Must be 18 years or older. All material on this website is subject to copyright of astromojo.com and its partner websites.
Comments
comments