Birth Readings 2018, In Depth Birth Reading
Birth Reading 2018, In Depth Birth Readings, Birth Reading Astrology, Email Birth Readings, Online Birth Readings, Birth Readings 2018, Online In Depth Readings, In Depth Astrology Reading. Birth Readings are aka Birth Chart Readings or Natal Chart Readings. Birth Readings are like a photo of the stars at the moment you were born.
A Birth Reading is all about YOU, not so much your future. It is an accurate method of character analysis using the stars and the ancient science of Astrology.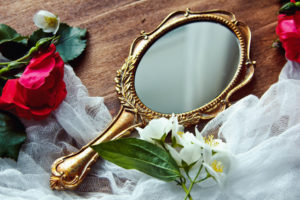 Birth Readings help you discover the planetary interactions in your personal Horoscope. See how to use this information to help you have an easier life. Birth Readings are your Star Chart-G.P.S. for a more successful life, revealing priceless information to help you reach your maximum potential.
Purchase securely.
You can purchase a Psychic Reading easily with your Credit Card
(you don't need a PayPal account to purchase a reading, there is an option to use a card only)
What a Birth Reading can reveal
During a Birth Reading I investigate your Birth Chart to reveal your personality traits, your unique talents, special gifts and your life's maximum potential. A Birth Reading with me is a deep psychological investigation of the true you based on my interpretation of your Birth Chart Horoscope.
My clients tell me I have looked at their soul. Astrology Birth Readings unlock the secrets of the many layers of your inner psyche and was a method used by Carl Jung during psychoanalysis. 
During my readings, I use a combination of Astrology, Tarot, Numerology and my Psychic intuition to enrich and enhance each reading for the client and offer a Premium service. Western Astrology Horoscope, Asteroids, Sabian symbols, The Part of Fortune as well as Ancient and Modern Astrology techniques are used during my interpretation and will provide you with priceless information to help improve your life. Offering you the best guidance and a Premium service, I am kind, compassionate, honest and very, very thorough. 
How I do my Readings by Email
How I do my Email Astrology Readings Online. I've read for hundreds of people in Thunder Bay and thousands globally by Email online. I have been psychic reading for people by email since 2014 with positive results. My clients appreciate the quality of the information they receive as well as the money and time they save having an Email Psychic Reading. Many clients tell me I have looked into their soul.
To read your Astrology and Tarot Cards I cast your chart, shuffle and draw the cards, then I speak like I'm talking to you right now into my iPad. I talk to you just like you're in front of me, then when I'm done I convert everything into a document that you can read whenever you want on your phone, iPad or PC. It's on your email and you just open it up and read it anytime, anywhere you like on your phone or device.
I make a copy of your horoscope and send that along to so you can have a copy of your birth chart. My clients say an email reading with me is very personal and enlightening experience. ​Discover how other people really see you, take advantage of your talents and face challenges in your life head on with confidence and ease. Understand repetitive patterns and reboot your life.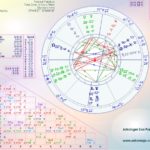 By understanding the past and being aware of the present, you can see a clearer path to a better future. Astrology is a complex, scientific and ancient process of divination with many contributing factors. It takes time to analysis the facets of your chart thoroughly. I like to go over an Astrology Reading a few times before I make my final analysis and final predictions.
Baby Horoscope, Birth Readings for Babies and Children
Horoscope Birth Readings for babies and children are an excellent source of information to help parents. With this priceless information, you can learn the secret to your child's future success. Discover your baby or child's natural talents that will help shape their life. See how to improve your child's interactions with others and tend to their emotional needs better.
You can guide your child through learning curves by understanding their personality deeper. Help your child strive for college, university or the best career path. You can save your child's Birth Report to give to them when they are old enough to appreciate it.
Do You have Special Abilities? Psychic, Indigo, Starseed
Horoscopes can reveal your special gifts and abilities. In Depth Birth Readings are a wonderful guide for people curious or confused about being an Indigo, Starseed or possessing psychic abilities. Ask me to check for this in your Horoscope.
Transgender Horoscope Readings, Identity Reading
Transgender Horoscope Readings can shed some light if you are confused about your gender or sexual orientation. I can also help you if you ask and are curious or confused about your true gender or sexual orientation. Let me be your light and show you the way.
All Email Birth Readings include: a personally written detailed interpretation from me and a copy of your Birth chart. Delivered online to your email in a few days. Birth Reading $82
Your Birth Chart Horoscope (wheel) can also be used to make predictions about your future in other Readings. Birth Readings are not to be confused with a Future Forecast, which is predictions about your future based on the planetary movement in the sky, eclipses, solar return and progressed planets for 1 year and is a popular reading to consider as well as a Birth Reading.
Do you have a question about your future?
Learn more about a Future Forecast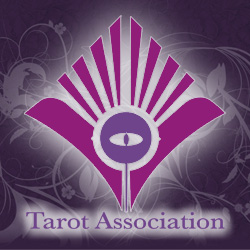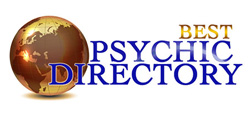 © Copyright 2017 Astro Mojo Psychic Lisa Paron, All Rights Reserved. You must be 18 years or older to purchase a reading on this website. All advice and guidance provided here is for entertainment purposes only. Readings are not a substitute for a licensed professional doctor, healthcare worker, psychologist, lawyer or financial advisor. All material on this website is subject to copyright of astromojo.com and its partner websites.
Comments
comments