Career Reading,
Best Careers for YOU Reading
Career Readings 2017, Best Careers for you Reading, Email Career Reading, In Depth Career Reading, In Depth Career Readings 2017-2018, Online Career Reading, Email Career Readings, Online Career Readings 2018, Online Love Readings 2018, Career Reading Astrology, Best Careers 2017-2018. #ilovemyjob #bestcareer #usa #canada #uk #australia
Career Reading to help you find your best Careers that are unique to you based on your personal Astrology Horoscope. Life Path and Career Reading 2017 to see what jobs, careers, vocations will suit you most for a successful and abundant life.
The focus of this Astrology Reading will be what your special talents are and your best choices of job, career, making money as satisfaction. The information I provide reveals the ways of making money that will help you live a happier and satisfied life. These are the best career choices that you will naturally excel at or learn easily because you were born that way. Best career options for students, people seeking to change jobs or have a fresh start.
Using ancient Astrology techniques, I will thoroughly investigate your Horoscope to determine your very Best Career options, areas of your life and natural talents that you possess weather you realize it or not.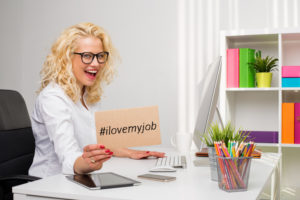 How Astrology can Help You
I can reveal how you can make money dealing with these subjects and love your job!  You may be naturally scientific, business savvy, a closet Psychic or destined for fortune or fame. Maybe you even have the millionaire's aspect in your chart.
Have you always had a secret desire to do something completely different and make a career change? Start your own Business, Write a book, become a Photo Journalist or Doctor? Now is the time to do it.
​I will personally cast and interpret your personal horoscope to help you make the right career choices. Radically boost your potential for your financial success, wellness and a satisfying life. Be happy, fulfilled and rise to the top of your profession. Be a Superhero. 
Your Best Careers Reading with me can open your eyes to new opportunities you may otherwise miss. I look at your Major Aspects, Eclipses, Retrograde planets, Asteroids and your Part of Fortune. I offer you the best guidance for your future. 
I am kind, compassionate, honest and very, thorough, read my Reviews. The Stars speak to me, let me be your light.
Career Email Reading includes: a personally written interpretation from me with your best career choice's and Copy of your Birth chart. Career Reading $70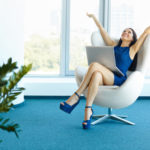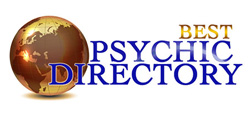 You must be 18 years or older to purchase a reading on this website. All advice and guidance provided here is for entertainment purposes only. 
© Copyright 2017 Astro Mojo Psychic Lisa Paron, All Rights Reserved. For entertainment purposes only. Must be 18 years or older. All material on this website is subject to copyright laws.
Comments
comments