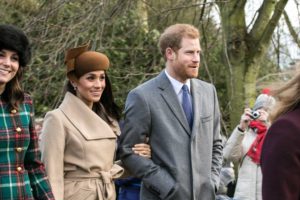 Prince Harry and Meghan Markle Predictions, Psychic Predictions 2018
2018 Predictions, Psychic Predictions 2018, Prince Harry and Meghan Markle Predictions 2018, Royal Wedding Predictions 2018, Psychic Predictions 2018. Predictions for the Royal Wedding and future marriage. Royal Predictions 2018, Royal Family Predictions, The Royal Wedding 2018. The royal wedding of Prince Harry and Meghan Markle. Prince Harry and Meghan Markel's royal wedding will be on May 19, 2018 at 12:00 PM in Westminster Abby, London England United Kingdom.
The royal wedding promises very emotional responses and lots of tears with both Venus and the Moon in Cancer. The wedding could have somewhat of a homey feel even though it is a royal wedding. I feel the weather could be soggy as well and it will likely be misting or raining at some point.
Daily Mail Predicts Drenched Wedding
Prince Harry and Meghan Markle may not actually get married after all. Sorry to say, they are not compatible. If they do wed in May 2018, it is possible Meghan will become pregnant within a years time of the wedding. They may separate or part ways within 5 years time.
Interestingly Prince Harry has the major planet Jupiter conjunct his Midheaven at exactly 1:29 PM that day. This takes a long time to reach this point so how fortuitous to get married today of all days. The Universe brings us what we need. Harry will be feeling very feisty today with Mars transiting his first house. He will definitely be taking the lead today for his shy bride but he may look fidgety, twitchy or nervous. It is also possible he will say something very bold or something looked on with criticism.
However adverse planetary energies building up in the months leading to and especially a couple of days before the wedding transit Mars makes an exact square to Uranus the planet mostly associated with the unexpected. Something or someone may provoke Harry that he loses his cool or gets angry or worked up about something. It's also possible Harry will have an unexpected injury of some sort a couple of days before the wedding. There may be some negative controversy, publicity, something spread on the Internet or a threat of violence about the wedding or the United Kingdom.
Raciest GOP Politician Mocked Meghan Markle and Got Banned from Twitter
Horrible Comment About Meghan Markle Is Blowing Up the Internet
Meghan Markle's Sister's Book Slams Her
Meghan Markle Denied Knowing her Half Brother
Meghan Markle may have Broken Royal Protocol
Disgusting Fact about Meghan Markle's Engagement Dress
Unfortunately the planet mostly associated with love, Venus is currently transiting through Harry's 6th house. Typically this is one of the least favorable placements for Venus as it doesn't feel happy in the 6th house. This is usually associated with service to others, health and work, not very favorable for a fun wedding.
Something else that sticks out in Harry's chart is 2 of the major planets, Saturn and Pluto are both in the sign of Capricorn in Harry's 1st house. This will bring serious matters to ahead over the next few years and major life lessons. Harry will really mature but he will also go through a big change in his life. Saturn brings attention to things in our lives that need restructured and repaired in some way. Pluto brings absolute destruction, death, rebirth and rising like a phoenix.
Meghan Markel has a clear indication in her horoscope of a change of destiny with the transiting North Node making you close conjunction to her natal Sun. The Sun is also in a close conjunction to Meghan's ancient Part of Fortune. Part of Fortune is an ancient astrology point which can show indications of one's destiny in life. Transit Juno is also conjunct her Midheaven with a tight 1° orb, nicely placed for a wedding day.
However, unfortunately many of the other planets are not very harmonious with her Sun sign. For example Mercury is Square to her Sun as well as Jupiter, which could be that she says something that is inappropriate or somehow her behavior or her families is viewed as unfavorable or common.
Transit Mars is also going through Meghan's 7th house of marriage which usually brings intensity, strife and arguments.
Mars is in an exact conjunction on her South Node aka the Dragon's Tail or in Vedic Eastern Astrology as Kehtu. She may have a lot of negative publicity or negative public reactions. She has open enemies that don't like her. Someone may release an unfavorable public view or demonstration about Meghan by possibly revealing a secret, with a tell all book or compromising photo of her.
Other planetary transits happening on the wedding day are Venus in harmony with Uranus which is nice for a wedding but there are even more negative planets I am afraid. Pluto is conjunct Lilith which is intense, indicative of future jealousy or arguments to come. As well transit Venus is making a square to the wounded hero Chiron. Love will slowly go out the window in this relationship. It's also quite an intense and serious affair in general with a real fury in the year to come thanks to the Moon in opposition to Pluto and Lilith.
And something else that really stands out as a sign of a doomed marriage is Saturn square Chiron. Sorry I wish I could say something different but I don't believe this marriage will be very happy or last long. There is also still the possibility they will call off the wedding all together at the last minute. Saturn is also square Juno the asteroid associated with love and marriage.
The longer the marriage endures, the more pain it will cause. As time goes on, the sparkle will fade from Prince Harry's eyes and the weight of the unhappy union will be difficult to hide from his expression. The seriousness of the situation will be too much to bare.
I feel that not long after Harry and Meghan get married, Harry will start to feel tied down or weighted down by the whole responsibility of marriage or see her in a negative light. He will have to face extreme changes in his behavior and lifestyle that he might not be very comfortable with as well with Uranus in opposition to Pluto. His life will be drastically different between the wedding date and the end of April 2019.
© Copyright 2018 Astro Mojo Psychic Lisa Paron, All Rights Reserved. For entertainment purposes only. Must be 18 years or older. All material on this website is subject to copyright laws.
Comments
comments