Lisa Paron About Me
Lisa Paron is a Psychic, Sensitive Medium, Astrologer, Tarot Card Reader, Published Writer for Dell Horoscope Magazine and an International Radio Show guest from the Thunder Bay, Ontario, Canada area. I am proud of my Celtic roots and have practiced many methods of divination since I was a small child. I am a sensitive with a deep connection to the paranormal and my mother encouraged me to develop my skills by participating in Seances using the Ouija board and Crystal Balls. To say the least, I had an unusual childhood, lol. Like the sorcerers apprentice!
Certifications and Qualifications
I am Certified and have completed many advanced courses on Advanced Astrology, Card Reading, Angels and Medium-ship with Kepler Astrological College, Robert Hand, Donna Cunningham, Julie Demboski, John Holland, James Van Praagh, Colette Baron-Reid, Radleigh Valentine, Doreen Virtue and Hay House. Colette Baron-Reid said I was very powerful.
I continue to hone my spiritual psychic crafts by taking advanced Psychic, Medium, ancient Astrology and Tarot Card techniques as well as other esoteric and metaphysical course's. I can't help it, to me, this is fun. I am a geek, I love to keep learning.
My Psychic abilities include Medium, prophecy, clairvoyance and clairaudience. I call these special gifts my little voice. I have a strong spiritual connection with people and animals which began when I started to see energy fields, orbs and spirits as a child.
My Reading Style
My clients say my Reading style is straight forward yet gentle, intuitive and compassionate. People describe me as an easy to talk to Spiritual Advisor who you can trust to give bang on predictions about past, present and or future events.
My clients say I am highly recommended, very caring and people trust me. They feel comfortable opening up to me because I am really easy to talk to. People have always felt comfortable around me to ask advice. They say I am a sweet lady who has a special gift and is also a great advisor. Spirit speaks to me.
Her presence is very motherly. I feel comfortable doing business with her, and I think you will too.
Donnell
Every time, everything perfectly explained, incredibly insightful.
Robbie
My Readings
I have Read for many people remotely online from all over the world without ever meeting them in person. I like to use a combination of my metaphysical skills of Astrology, Numerology, Tarot Cards and Psychic Intuition to enhance each psychic reading. I take my time with each reading to meditate on you and receive your spirit messages. 
I also may use crystals, a pendulum or a Crystal Ball depending on the information my clients seek. I offer you a Unique and Premium Psychic Service. My clients say they just love the special care and extra time I put into my readings.  After all, what could be better than the advice of a seasoned and certified Astrologer, Psychic, Medium as well as Tarot Card Reader in one?
My clients include celebrities, actors, entertainers, psychics, doctors, scientists, business owners, regular people and former skeptics. Many of these people are regular repeat customers.
My clients are from countries including #canada, #usa, #uk, #europe, #australia, #russia, #china, #asia and I have many clients from #thunderbay #toronto, #winnipeg, #nipigon, #vancouver, #boston, #nyc, #losangeles, #london, #glasgow, #dublin, #brisbane, #melbourne and #sydney.
If you feel a connection with me, there is a reason you are here. Spirit is telling you I am the right Seer for you. I will be happy to share my gift with you too.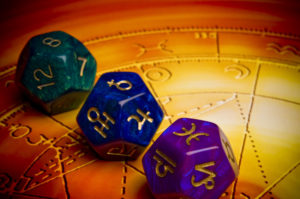 Online Astrology Readings
Do you have a special Question about your personal life, career, love life or your future? 
Online In Depth Astrology Readings with me can give you answers and advice quickly in a few days.​ A Psychic Reading with me is fast and easy. There is no travel and nothing for you to try and remember. You can read your Psychic Reading at anytime from anywhere.
Find out more.
Writer-Published Articles by Lisa Paron
Articles, Astrology articles, Published articles by Lisa Paron, Astrology articles on the Sun signs of the Zodiac, The Planets, Mercury Retrograde, Astrology History, the Super Moon, Eclipses and Nostradamus. Check out my Published articles for Dell Horoscope Magazine. See Celebrity Horoscopes and more.
I am also a Published Writer for Dell Horoscope Magazine in New York, NY, USA. as well as several websites internationally including The Crystal Vaults, The Crystal Inner Circle and The Mind Body Network.

© Copyright 2017 Astro Mojo Psychic Lisa Paron, All Rights Reserved. For entertainment purposes only. Must be 18 years or older. All material on this website is subject to copyright laws.