Love Readings 2017, In Depth Love Reading
Love Reading, Love Readings 2017, In Depth Love Readings, Online Love Reading, Email Love Reading, Online Love Readings 2018, Online Love Readings 2018, Love Reading Astrology, Email Reading 2017-2018. Love Reading to help you find love, rekindle love, improve your dating and fun frisky times. Is love in the stars? Love Readings can help you increase the odds of encountering love and romance or meeting a tall, dark and handsome stranger. 
Love and Romance forecast for the next year, favorable dates to find a new love 💖 interest, Love and Romance Astrology advice for dating or romantic relationships. Love Reading for potential lucky days to find love and or plan romantic events with your partner.
My Love Reading and Romance Forecast is a perfect Astrology Reading if you want more love in your life, seek a new love interest or want to improve your current relationship. Attract more love into your life with a Personal Astrology Reading from me.
I will tell you what the planetary energies are happening for you based on your Birth Chart Horoscope, the Transits, your Solar Return, Progressions, Eclipse's and Midpoints for 1 Year. The information I provide in this reading is totally unique to you and can help you find the perfect opportunities for meeting someone special, plan romantic times to date, rekindling a romance, special celebrations or catching someone's eye. Maybe you will find your Twin Flame or Soul Mate sooner than you expect!
Love and Romance Reading includes auspicious dates that are favorable specifically for you. Offering you the best guidance and a premium service, I am kind, compassionate, honest and very, very thorough.💖Love E-mail Reading includes: a personally written interpretation and advice from me with favorable dates. Love and Romance Reading is for 1 year and starts the date of purchase date.
Love Reading $50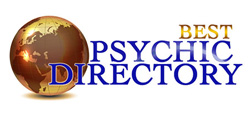 You must be 18 years or older to purchase a reading on this website. All advice and guidance provided here is for entertainment purposes only. Readings are not a substitute for a licensed professional doctor, healthcare worker, psychologist, lawyer or financial advisor. 
© Copyright 2017 Astro Mojo Psychic Lisa Paron, All Rights Reserved. For entertainment purposes only. Must be 18 years or older. All material on this website is subject to copyright of astromojo.com and its partner websites.
Comments
comments